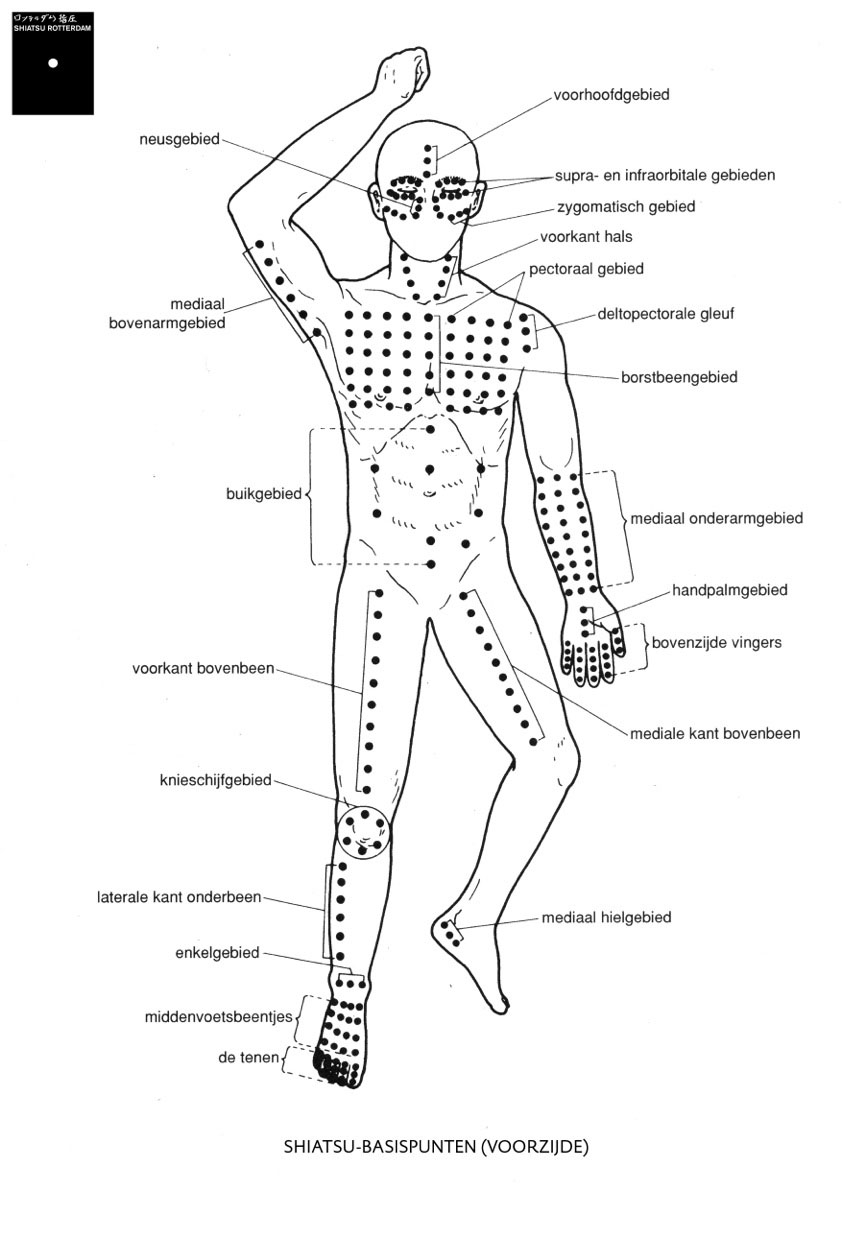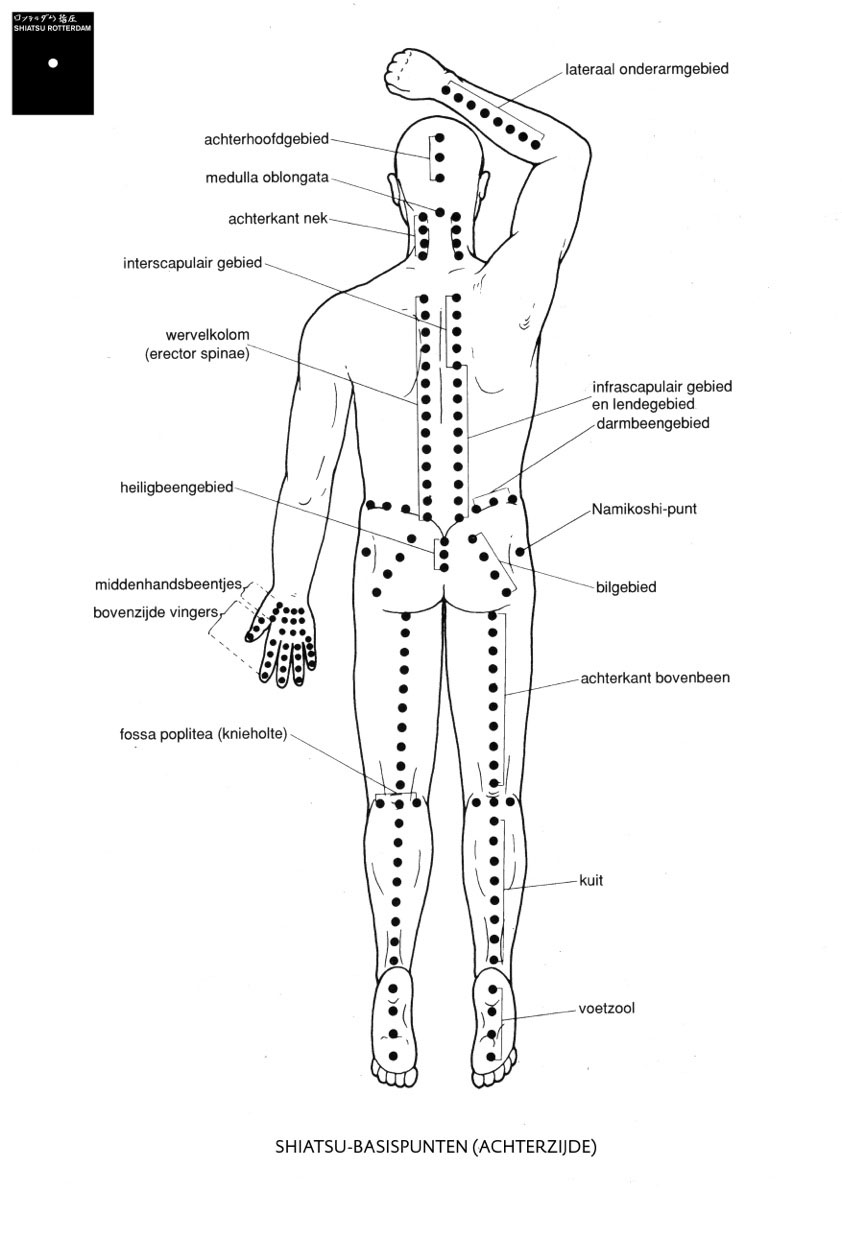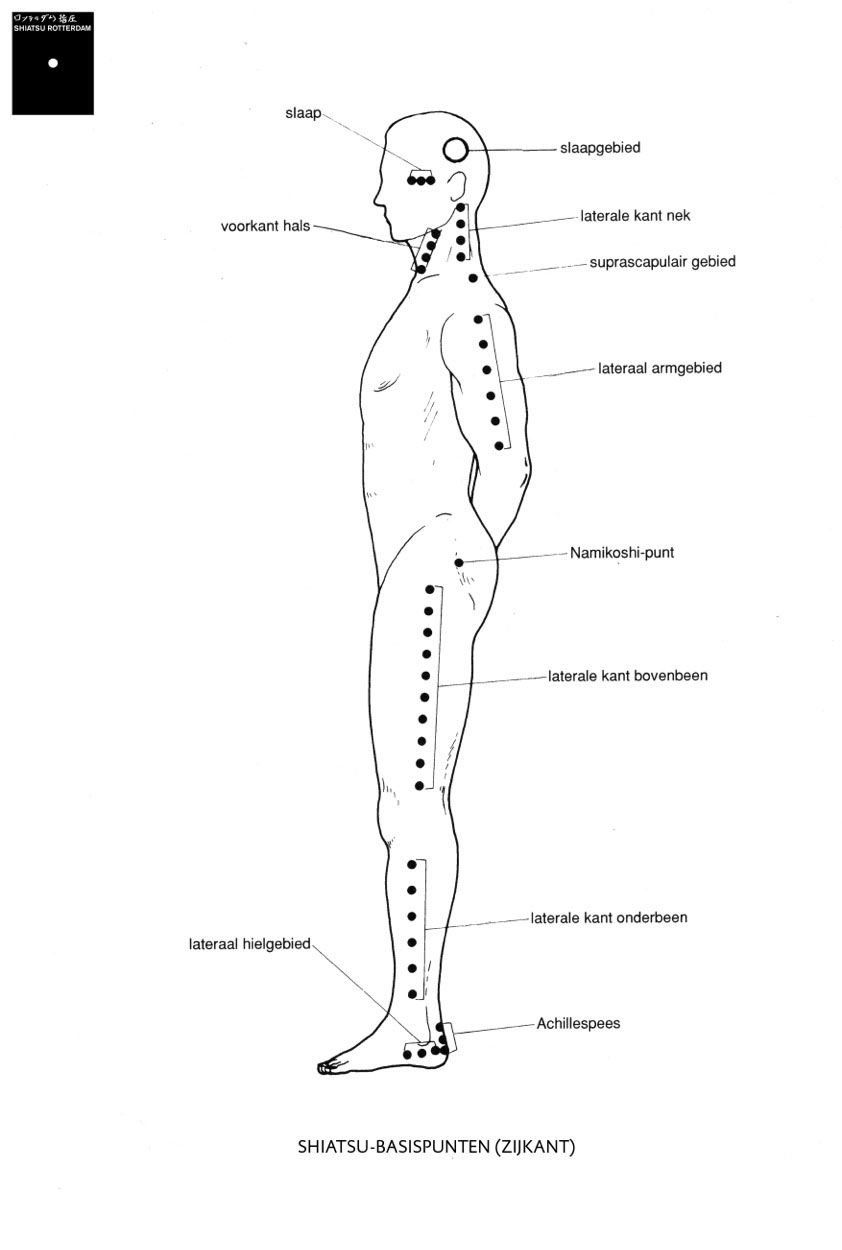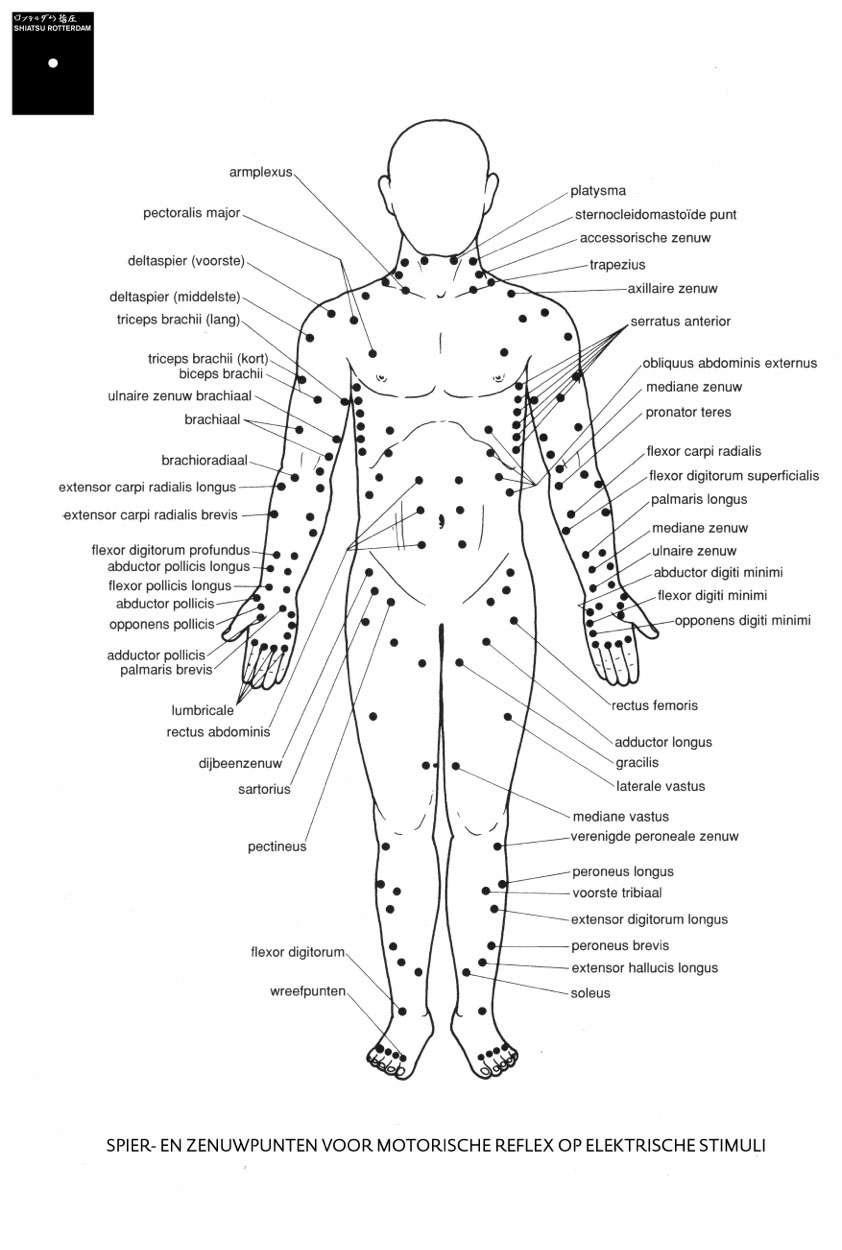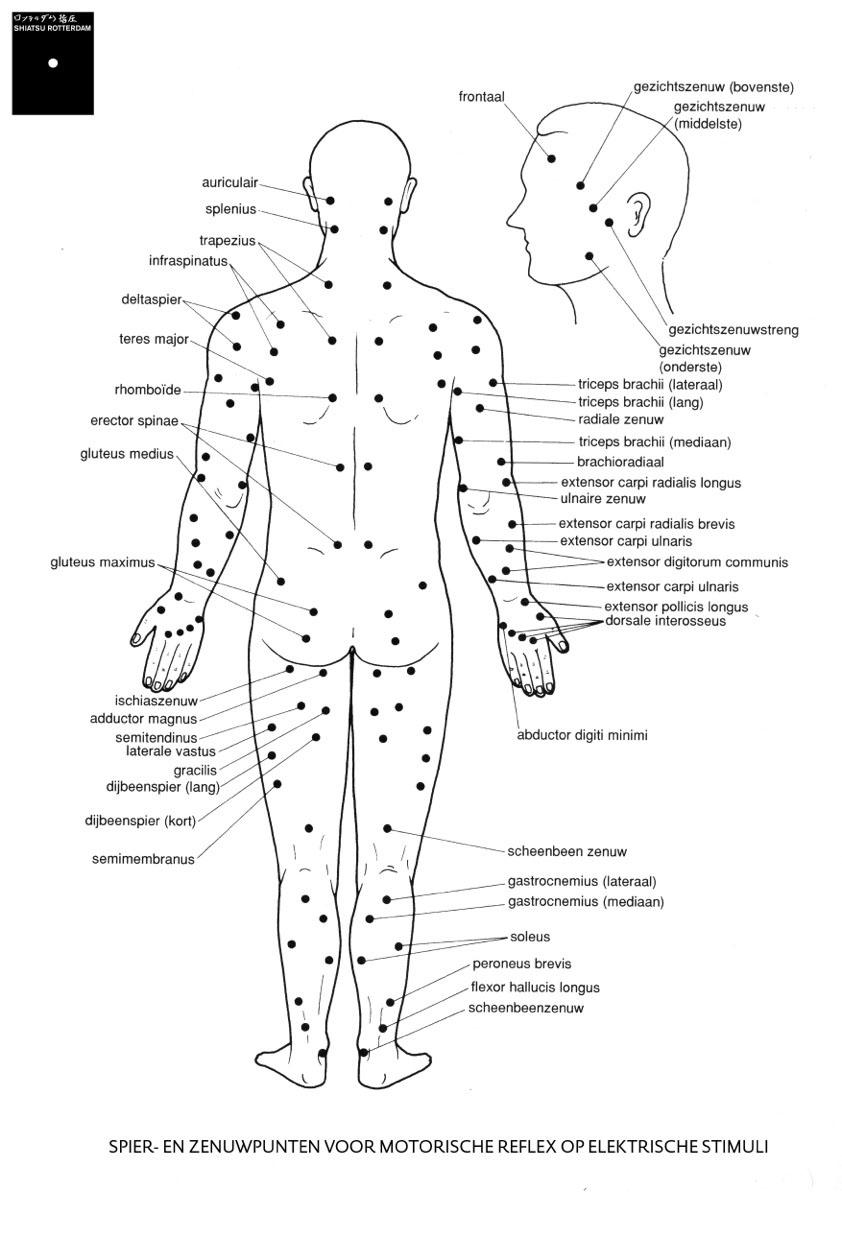 Almost all complaints and disorders can be treated with Shiatsu. Examples are for instance: back troubles, headaches, stress, R.S.I., breathing and digestion problems. In case of overtiredness, emotional problems and stress-related complaints, and to fulfil the desire to have children, Shiatsu can also have a positive influence.
Good results are also achieved with Shiatsu when used for acute or chronic pain, such as rheumatism. By massaging the right spots, the hormones endorphin and enkephalin – our body's natural painkillers – are stimulated. In addition to these treatments, the therapist investigates whether self-massage, exercises, relaxation techniques and food supplements could make the pain more manageable. To think positively about their complaint, is for some people a very difficult first step and the beginning of their recovery.
The reason why Shiatsu is so successful is the fact that first of all the whole body is treated and then the treatment proceeds by treating the places that reflect symptoms of a disease. For instance, if you suffer from pain in your right knee, the therapist will also treat your head, shoulders, neck, lower back, etcetera. The left knee will get at least as much attention as the right knee, as the left knee is now put under more pressure.
The origin of the pain is not always caused by the painful area, but could just as well be found somewhere else in the body. Back problems, for instance, are a well-known symptom of organs that are out of balance. The Shiatsu massage brings the whole body back in balance in a natural way.
Shiatsu is based on the idea that the patient must be treated, not the illness.
After about ten months, my asthma symptoms suddenly got worse and I had a very bad cold, but this was a turning point. Shortly afterwards, I began taking half the amount of medication, and for more than six months now I haven't taken any medication at all.
I experience the treatment by Louis as solid, clear and with a careful and great attention, which really helps me. After a treatment, I always feel stronger and I can cope for a while again.
I personally thought that a worn-out knee couldn't be treated, but after a number of treatments there was a considerable difference, an improvement. The pain is much less so it is far easier for me to walk quite far.